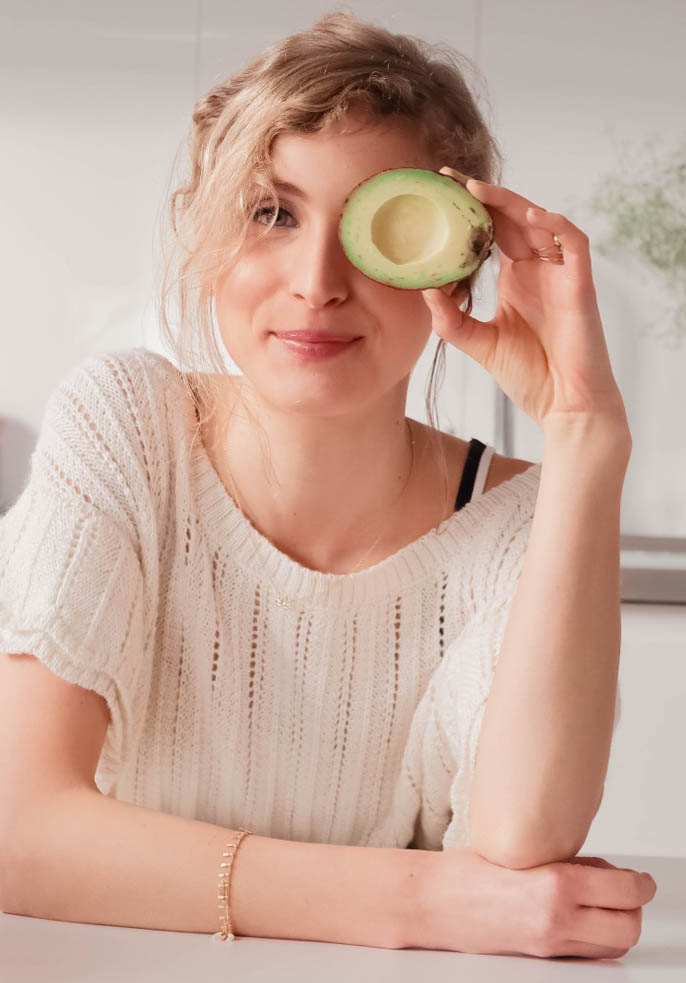 « Future belongs to those who believe in the beauty of their dreams »
Eleanor Roosevelt
Faustine Hug is a Private Chef and a Food Geographer specialized in wellness and holistic nutrition.
Her gastronomic background is the essence of her cuisine but she loves to twist it in a nutritious way. Classic but Exotic, colorful and vibrant, healthy but « gourmand » with her extra touch of « Oh La La ».
Her cuisine honors an abundance of fresh and simple whole foods for boundless energy to perform and live our best life.
Faustine is also a contributor to one of the Conde Nast's magazines where she shares her knowledge about ingredients through her column called « beauty food ».
She is also always looking for collaborations with brands to express her creativity more and more.
She has a strong interest in travels, beauty, Art and fashion and truly believes that all those disciplines can be connected with the gastronomic world. She loves to explore those potential connections.
Her blog is an exquisite journey of joy and magic that promotes the improvement of our quality of life thanks to nourishing and colorful foods but also inspiring travels, beauty reviews or fashion edits.  
Without judgment, she just wants to inspire you and give your the power to dream more and more.